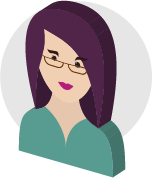 Adeline (41)
Chef d'Equipe Ventes Pièces de Rechange et Accessoires
Ça fait maintenant plus de 10 ans que je suis chez INDRA. L'entreprise ne cesse d'évoluer, elle devance même les nouveaux marchés comme celui de la pièce d'occasion. Cette dynamique nous pousse vers de nouveaux challenges pour moi et mon équipe.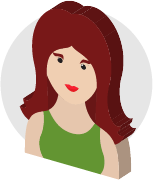 Marie-Laure (38)
Comptable
Chez INDRA depuis 10 ans, au poste de « Chargée de Relations Partenaires », j'ai pu appréhender le parcours clients dans son ensemble. J'ai acquis une vraie polyvalence et une autonomie dans mon travail, mais je souhaitais changer et revenir vers un profil plus en adéquation avec ma formation initiale. J'ai donc fait un remplacement d'1 an en interne au département « Crédit Management » qui m'a permis d'acquérir des connaissances juridiques complémentaires. Aujourd'hui, je viens d'intégrer le service Comptabilité pour une nouvelle mission comme je le souhaitais. Une vraie opportunité pour moi et un challenge à relever !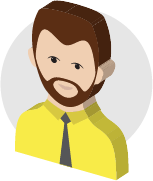 Cyril (38)
Alternant 2ème année BTS et licence : Administrateur Système, Télécoms et réseaux
Durant mon alternance chez INDRA j'ai participé à des projets et des missions variés. J'ai confirmé mon projet professionnel qui est d'intégrer un service informatique d'une PME dans le domaine des systèmes et réseaux. J'ai pu constater l'importance d'être dans une équipe avec une bonne cohésion et interaction. Chacun m'a apporté son expérience et expertise pour me faire progresser. Je peux donc dire que mon alternance chez Indra m'a beaucoup enrichi au niveau professionnel et personnel. Cela m'a permis de travailler dans un contexte agréable où j'ai pu voir concrètement les résultats de mes missions, C'est très satisfaisant.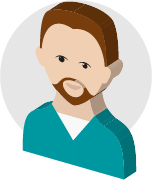 Olivier (41)
Engineering and Health, Safety and Environment Manager
Le consulting, c'est tout d'abord un travail d'équipe d'experts pluridisciplinaires, qui découvrent et prennent en compte des cultures et des situations différentes. Cela demande de la créativité tout en tenant compte de besoins spécifiques et contraintes pour proposer des solutions respectueuses des équilibres sociaux et environnementaux… Depuis 15 ans, j'ai pu développer au sein d'INDRA mon sens de l'écoute, le respect de l'autre, ma curiosité, l'humilité, ma créativité, le bon équilibre autonomie / travail en équipe, le sens du service client… Le recyclage automobile, c'est franchement passionnant !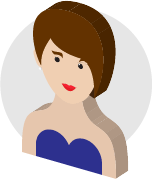 Isabelle (38)
Grands Comptes
Promouvoir et développer les filières de recyclage en France et à l'étranger, c'est aussi œuvrer concrètement pour la protection et la maîtrise de notre environnement. Cette valeur fondamentale, que nous sommes nombreux à partager, anime en grande partie mes missions successives chez INDRA depuis 18 ans. Il faut dire que le sujet du recyclage automobile est passionnant, tant par la diversité de ses activités, de ses acteurs, de ses solutions, que par sa nature même qui implique nécessairement vision globale et développement soutenable. Aujourd'hui, le leadership d'INDRA et ses expertises multidisciplinaires ouvrent encore le champs des possibles, pour son personnel, ses partenaires et pour l'avenir.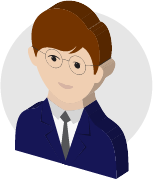 Ludovic (38)
Conseiller Réseau
Je suis au cœur des relations RESEAU, un lien permanent entre les services internes d'INDRA et nos concessionnaires. Mon travail consiste à bâtir une relation de confiance avec nos clients à qui nous apportons des solutions techniques et commerciales ainsi qu'un accompagnement dans la gestion de leur entreprise. Aujourd'hui pour répondre à ma demande de prise de responsabilités chez INDRA, je me vois confier le secteur des DROM COM, une véritable opportunité pour moi d'aider au développement d'un business sensible au respect de l'environnement.